During the pandemic, the fundamental question became, what is the Unsettled Newsletter really about?
It's about navigating 21st-century change. 🌎
I write about culture. I write about technology. I write about business. Sometimes I write about the intersections of all 3 (of which there are many, as my friend Chris Weir and I often discuss). I produce podcasts on all of the above and we've recently on-boarded impressive hosts in fields like neuro-diversity, deep change, economic development and HR in the COVID-era.
I recently wrote an 'Open Letter to the Graduating Class of 2020,' and it had a brief moment in the sun trending on LinkedIn. The assumption of the letter was that this is the strangest time to graduate in history: graduates of every kind are making one of the most important decisions of their lives (what to do next) based on the effects of a global pandemic. There is fear, trepidation and devastation but also massive opportunity. It was everything I wish I knew about life, business and purpose at 18. Here is one of the lines that struck a chord:
Life is hard, the world is messy and the future comes quickly.
It's true. The rules of the 21st-century are vague and unclear (and sometimes-like in a pandemic-nobody knows what they are).
After thousands of reads, hundreds of subscribers to this newsletter and over 10,000 downloads on the Unsettled Media Podcast Network, we are going to navigate 21st-century change together, as a community, with some of the world's greatest minds.
Here's what you'll get as part of the Unsettled Community 👇
New episodes of Unsettled with Matt George. We're navigating the 21st-century with the world's best minds. You'll get book recommendations, cool tools, future ready products, advice on who to follow on social and real-world strategies to build an amazing future. 👌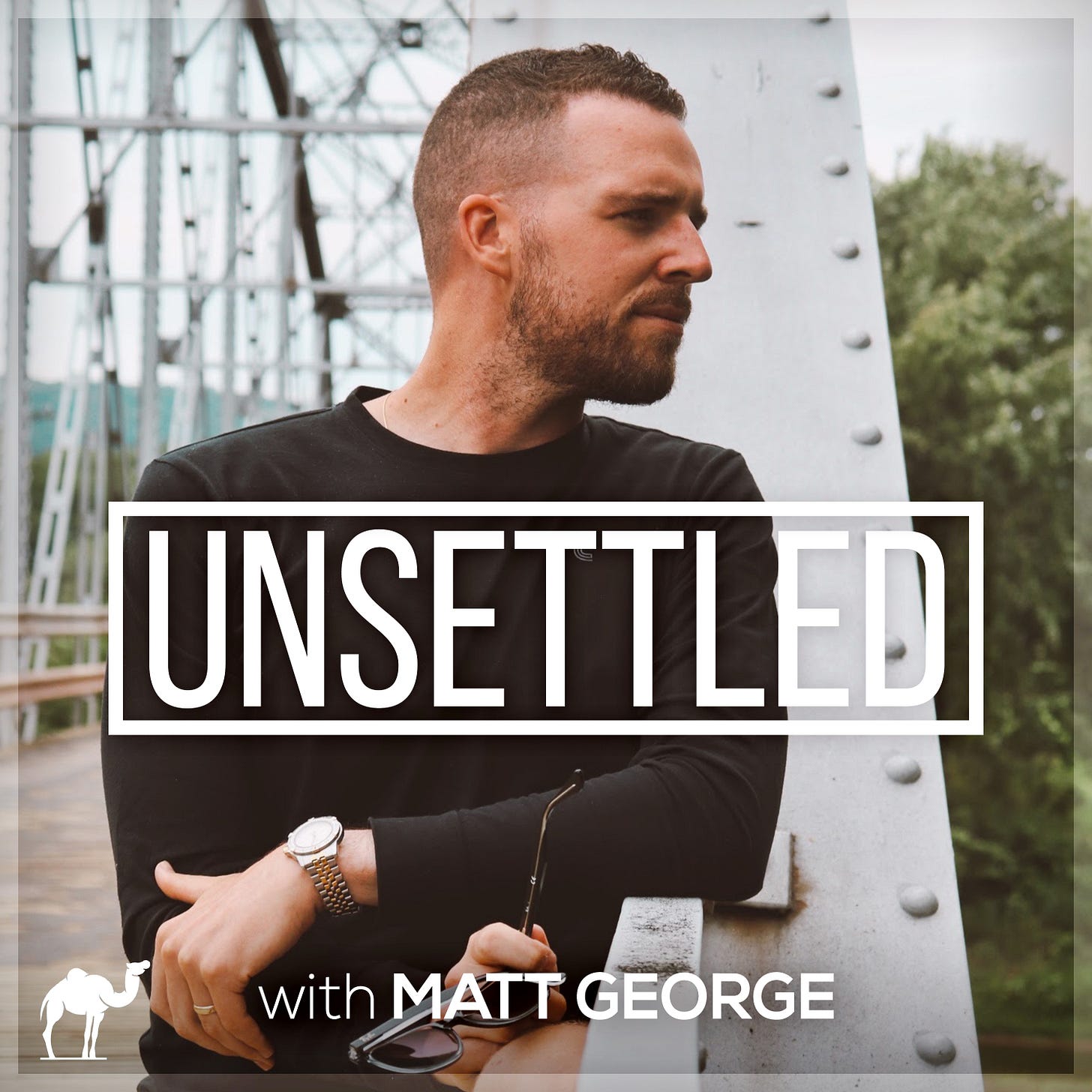 How to Get Rich (without getting lucky):
All Full-Posts. I'll be highlighting the most intriguing trends in culture, business & tech, from Google disrupting education, to starting a business in a pandemic, to the covid-generation. Posts will include links to must-watch videos, must-read articles and the tools used by the world's best in daily life. ☕️
SPECIAL FOR SUBSCRIBERS 👇
As an added bonus for the subscribers of the Unsettled Community, you'll receive 21C Tools: a compilation of the best recommendations from our top podcast guests. Subscribe below 👇
---
The 21st-century is very unsettling. Don't do it alone.
---
What a ride,
Matt